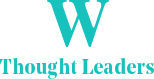 Thought Leaders - GIR 2019
WWL and Global Investigations Review have joined forces to showcase the foremost practitioners in the fields of Asset Recovery, Business Crime Defence and Investigations.

WWL Thought Leaders: GIR 2019 brings together for the first time the insight, expertise and wisdom of some of the world's foremost asset recovery, business crime defence and investigations lawyers and experts in a single book. Through thousands of votes and nominations in the course of our research, the market has identified that these practitioners are among the very best in the world in their respective fields, without exception.

Through interviews with the practitioners themselves, WWL Thought Leaders: GIR 2019 aims to shine a light on what puts these practitioners at the apogee of the global white-collar crime and investigations market.