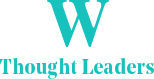 Thought Leaders - Global Elite 2019
WWL Thought Leaders: Global Elite brings together the insight, expertise and wisdom of some of the world's foremost lawyers and experts in a single book.

The publication features Q&As with dozens of eminent practitioners across multiple practice areas. These individuals obtained the highest number of nominations from peers, corporate counsel and other market sources in our most recent research cycle.

Through interviews with the practitioners themselves, our Thought Leaders: Global Elite guide aims to shine a light on what puts these lawyers and experts at the peak of the profession. They are worthy of special mention owing not only to their vast expertise and experience advising on some of the world's most significant and cutting-edge legal matters, but also their ability to innovate, inspire, and go above and beyond to deliver for their clients.

You can find current Global Elite Thought Leaders using the search box below. This searchable list is updated as new practice area guides are published in order to reflect the results of our latest research cycle, therefore over time the search results will differ from the listings that appear in the print edition.