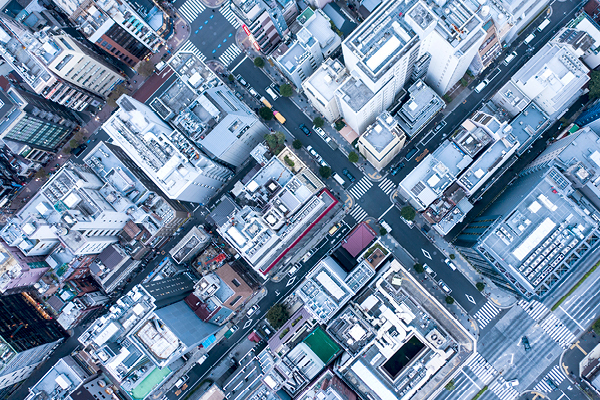 Which industries have been particularly busy for mediation over the past 12 months?
Kate Jackson: All the general commercial sectors remain strong, with an increasing recognition that mediation is usually appropriate for businesses in any sector. One key growth area has been a rise in mediations of technology and IT-related disputes. These have included disputes relating to the development and distribution of computer games and disputes in the online gambling sector. As technology becomes more widespread (and complicated) it is likely this growth will continue.
Otherwise, insurance and professional negligence disputes remain a staple of the practice. We have seen fewer banking disputes in recent months as the mortgage lending and mis-selling claims have become less frequent.
Alan Limbury: Mediation has two faces in Australia: mediation in the shadow of the law and mediation where there is no cause of action or where there will never be litigation. The latter is quite difficult to track but workplace disputes and neighbourhood disputes are reportedly very busy, as are all the tribunals which handle consumer conflicts through mandatory mediation. The former is thriving in Australia, whether court-ordered or voluntary, but it is hard to say which industries or areas have the most traffic. Probably a more significant figure is that, despite the high volume of mediation, there are still more trained mediators available than there are disputes to be mediated. Some say that is the hallmark of a profession!
Mercedes Tarrazón: In my experience, and probably because I most often mediate cases in jurisdictions where mediation is not yet that common, it is not the industry but the type of conflict that makes the difference.
In a context of parties and counsel with little if any experience in mediation, it is easier to have mediation accepted when the personal element is of the essence in the conflict, as is the case of disputes among small-scale enterprises' or joint ventures' partners or claims for professional negligence where the alleged aggrieved party is ready to participate. Parties enter the process because they acknowledge that the adversarial process they are familiar with would not allow them to discuss the real issues that are at stake.
Also when the contract performance is prolonged in time, eg, IT services, or the technical complexity is high, eg, IP issues, mediation tends to be more easily accepted even if it is not a mechanism commonly used in that jurisdiction. The definite argument is to be found in the lack of specific local courts for those matters.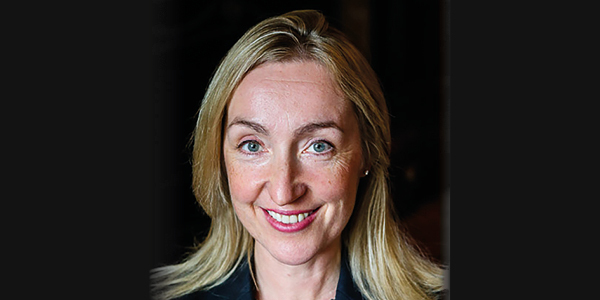 "The advances in electronic disclosure in the litigation process can mean that some early pre-mediation disclosure is more practical than it once was" – Kate Jackson
There has been a focus on the lack of diversity within the field of mediation recently. How do you think this issue can be tackled?
KJ: Mediation is less common as a first career. Therefore in large part, its diversity reflects the diversity in the careers that mediators come to mediation from. It is exciting and encouraging to see recent wide-ranging initiatives in law and commerce to increase diversity, and I hope that this will correspondingly flow through to mediation.
Certainly, as a career, it is more suited than many to flexible working. And with no formal barriers to entry, it is more accessible than many careers. There is, therefore, no reason for it not to become fully diverse.
AL: Gender and cultural diversity in the law in general and in mediation, in particular, are creating challenges for us in Australia. The good news is that the ratio of women training as mediators is 50% or more, though we don't know whether they are getting 50% of the work. Cultural diversity is a deeper issue and something that the profession has so far found very difficult to tackle. Universities are certainly demonstrating significant cultural diversity and hopefully, this will flow on to practising attorneys and mediators. Finding ways for the disputants themselves to choose their mediator instead of simply accepting the recommendation of their lawyers might move things further in the right direction.
MT: Addressing diversity has been in the agenda of the dispute resolution field for some time now and several initiatives have been put in place. Collaboration would be of the essence: if these initiatives were connected with each other they would all benefit from a multiplier effect. There is, though, still a lot to do on this matter. It has been identified that it is more comprehensive to speak about inclusion, as it goes beyond paying attention to the representation of people from different cultural backgrounds to promote a respectful and inviting environment that will allow for the success of the diversity endeavours. It would be useful to focus (i) on supporting and enhancing the providers' initiatives in this sense, (ii) on educating users and raising awareness on implicit bias and (iii) on creating opportunities for less-experienced mediators.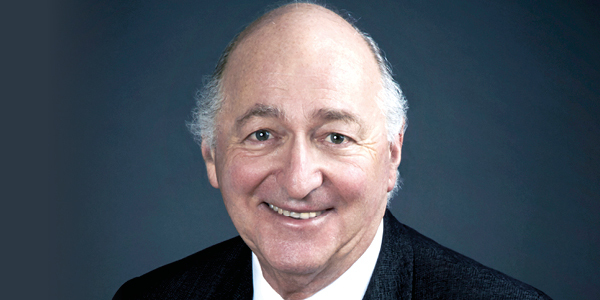 "Mediation has two faces in Australia: mediation in the shadow of the law and mediation where there is no cause of action or where there will never be litigation" – Alan Limbury
How accepted is mediation in your jurisdiction as a method of dispute resolution? Do you anticipate this changing in the next few years?
KJ: There seems to have been a change in attitudes over recent years in many lawyers, to now see mediation as the norm and to be embraced. I find it now rare to encounter parties attending to "tick a box".
In-house counsel (and their business colleagues) are also frequently the driving force behind convening early mediations, many of whom who have used the process before, successfully, and are keen to dispose of disputes early if they can find a sensible deal.
As lawyers and clients become more sophisticated and experienced in mediation process, the process becomes even more effective and is then hopefully used even more.
AL: Mediation is very well accepted in Australia, however, it is too often seen as a tool for settlement rather than as a tool for resolution. Those of us lucky enough to have trained at Harvard at the time of the legendary Professor Frank E A Sander emerged with high hopes, but we have been disappointed at the propensity for Australian lawyers to seek evaluative mediators who, while often managing to settle the dispute, rarely identify and resolve the underlying concerns. This is despite every Australian training programme and all accreditation regimes focussing on the facilitative process aimed at "Pareto optimal" resolution. My own experience validates Malcolm Muggeridge's famous saying, "No dispute is ever about what it's about."
MT: There is not yet a strong mediation culture in Spain. Although there are commendable exceptions, the Spanish judiciary is far from being unanimously supportive of mediation. Nor are mediation clauses frequently introduced in contracts.
Hopefully, this will be changing in the coming years because there is currently proposed legislation aimed to promote mediation. The draft law provides for mediation to be a precondition to litigation for several family matters and also many civil and commercial ones such as, among others, professional negligence liability, inheritance, conflicts between partners and/or companies' board executives, some non-contractual liability matters; condominiums; contracts for distribution, agency, franchise and supply of goods and services; some construction defects; and protection of the rights to honour, privacy or one's own image.
This draft law together with the establishment by the Ministry for Justice of a Forum for Mediation composed of representatives from both the public sector and civil society are steps that offer fresh hope.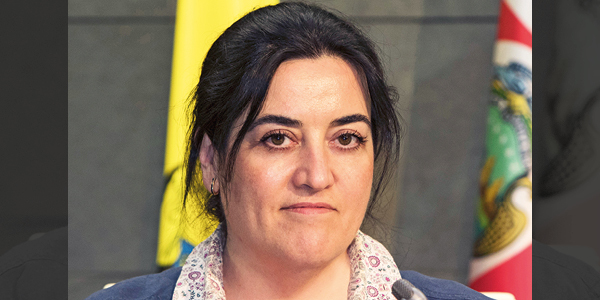 "The challenge is not technology: mediators need to enhance their capacity of building rapport and trust with parties so that they are efficient in such a context" – Mercedes Tarrazón
Some mediators have noticed an increase in the use of virtual mediation and mixed-mode mediations. How is new technology impacting the field of mediation?
KJ: As a practice, we have conducted online mediation bidding processes. While these can work between experienced counterparties (for example, insurers) just keen to strike a deal, they are difficult to apply in most cases.
Most mediations, though, are a series of gently nuanced meetings and interactions that edge towards a resolution that often neither party quite anticipated before the day. The chances of resolution are generally enhanced by having these meetings in person, where subtleties can be noticed and deployed, and rapport more easily built.
However, all the technological tools we now have can be useful; sometimes allowing mediations to happen that could not otherwise logistically work, with mediations by Skype, video link, etc. Further, the advances in electronic disclosure in the litigation process can mean that some early pre-mediation disclosure is more practical than it once was, with use of key search terms allowing cost-effective preliminary searches to get a sense of what the disclosure is going to bring.
AL: I take it that the expression "mixed-mode mediation" in this context means a blend of face-to-face and online mediation, rather than to processes such as "arb-med-arb", as contemplated by IMI in its Mixed Mode Task Force. There is certainly a growing number of online mediation providers in Australia, keen to encourage mediators to use technology for reasons of efficiency and convenience. I have myself encouraged the development of several such programmes. However, while the tools may benefit the disputants and expand the horizons of our practices as mediators, they are not yet substantially integrated into our mediation landscape – but watch this space!
MT: There is no doubt that artificial intelligence, automation and blockchain technology has an increasing impact on life in general and mediation is no exception, but the nature of the mediation process does not seem to allow for an impact of technology similar to what we have seen in arbitration. A different issue is the fact that some business relationships are increasingly created and maintained on a virtual basis. In such cases, if a conflict arises and mediation is the chosen mechanism, its implementation needs to be done according to the needs of the parties – including their eventual and even unacknowledged discomfort in face-to-face meetings. A virtual mediation may very well be the answer. The challenge here is not technology: mediators need to enhance their capacity of building rapport and trust with parties so that they are efficient in such a context. If this is done, in my experience virtuality is not an obstacle to assisting parties to successfully settle their case.