Lifetime Achievement Award 2018: Gary Horlick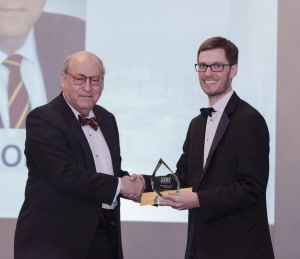 We are delighted to present the 2018 Who's Who Legal Lifetime Achievement Award to Gary Horlick.
A Washington, DC native, Gary Horlick attended Dartmouth College, Cambridge University and Yale Law School, receiving his JD in 1973. He began his legal career at Steptoe & Johnson, where as a young government regulatory lawyer, by chance he was asked to work on an international trade case. Before long, he became an expert in the area and subsequently moved into a government role as the head of import administration at the US Department of Commerce, where he held responsibility for the totality of US antidumping and countervailing duty cases. He returned to private practice with O'Melveny & Myers and spent 19 years at the firm, before moving to Wilmer Cutler & Pickering and subsequently setting up his own firm in 2009, where he has remained ever since.
In addition to his private practice, Horlick has also been international trade counsel to the US Senate committee on finance; was the first chairman of the WTO's permanent group of experts; and has taught international trade law at three universities in the US, as well as in Barcelona and Berne. He is also a prolific writer on major issues of the day in trade, with Brexit one of the many topics currently in his crosshairs. In short, Horlick has had about as storied and decorated a career as it is possible for a private practice lawyer to have.
Horlick has been listed in Who's Who Legal: Trade & Customs since the very first edition in 1998. He has been described in our research as "the most impressive global trade lawyer in the world, on the cutting edge of trade issues. His legal knowledge and strategic thinking are second to none."
Starting in 2005, Horlick won Who's Who Legal's Trade & Customs Lawyer of the Year Award for a remarkable nine consecutive years. We now recognise his many achievements with our highest accolade, the Lifetime Achievement Award.