Pro Bono Firm of the Year 2017: Kim & Chang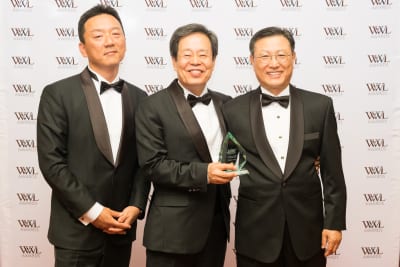 This year's Pro Bono Law Firm of the Year award is presented to leading South Korean firm Kim & Chang, the largest law firm in Korea.
It accrued some 15,160 pro bono hours in 2015, the largest amount of the firms who submitted data. In total, 287 of its lawyers recorded 10 or more hours of pro bono work and on average each fee-earner accrued 19 hours.
The firm provides legal assistance to the Overseas Korea Cultural Heritage Foundation, allowing them locate and preserve Korean artefacts discovered overseas, and to the Korea Differently Abled Federation, where they conducted a comparative analysis on the regulation of care for the disabled in numerous jurisdictions and analysed legislation for the benefit of the Federation's work.
One of the standout aspects of its pro bono team is its collaborative nature and the level of skill demonstrated by its members.
The firm's pro bono committee is comprised of six attorneys and includes a former Justice of the Constitutional Court of Korea and a former executive director of UNICEF Korea.
Kim & Chang stood apart among the submissions we received for its outstanding commitment to the area and its exceptional fee-earner participation. It is a worthy winner of our Pro Bono Law Firm of the Year.